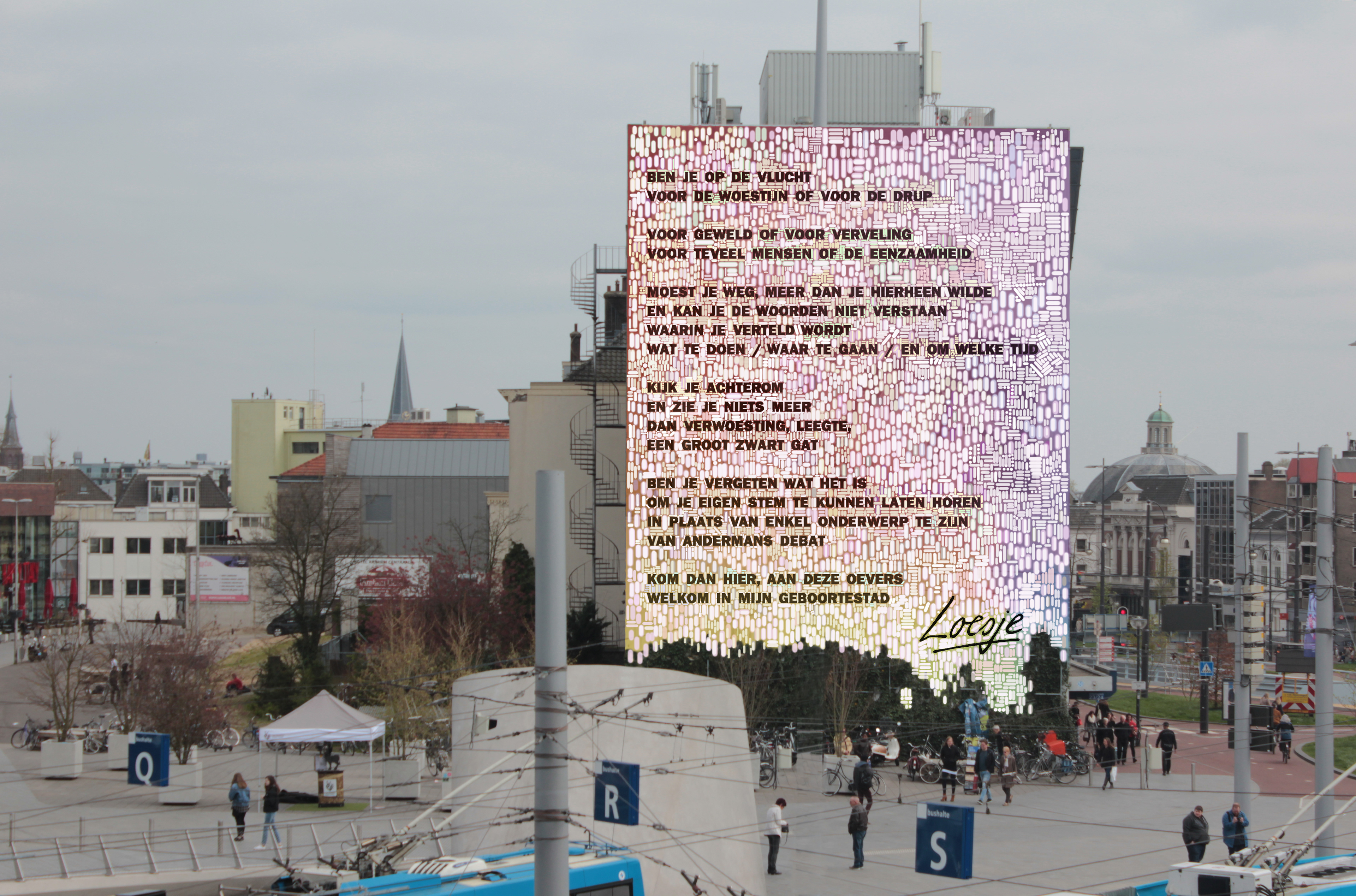 Loesje Arnhem is a proposal for a relievo mural poem for a blind wall just
outside the central station of Arnhem, the Netherlands.

The poem is signed 'Loesje', which is a girl's name, and a guerilla poem
poster platform operating in the Netherlands as well as internationally since 1983.
While mainly meant for unauthorized pasting on public walls, Loesje posters have come to adorn many interiors of homes in the Netherlands as well.

It therefore is the sincerest way, I figured, to tell refugees they
are welcome. The mural is meant to serve as a monument for Arnhem's and
the Netherlands' welcoming policies for immigrants from
areas of violence, over the ages, in recent, and in future years.
the text of the poem came about while working with refugees in
Arnhem for the 2016 Sonsbeek exhibition.